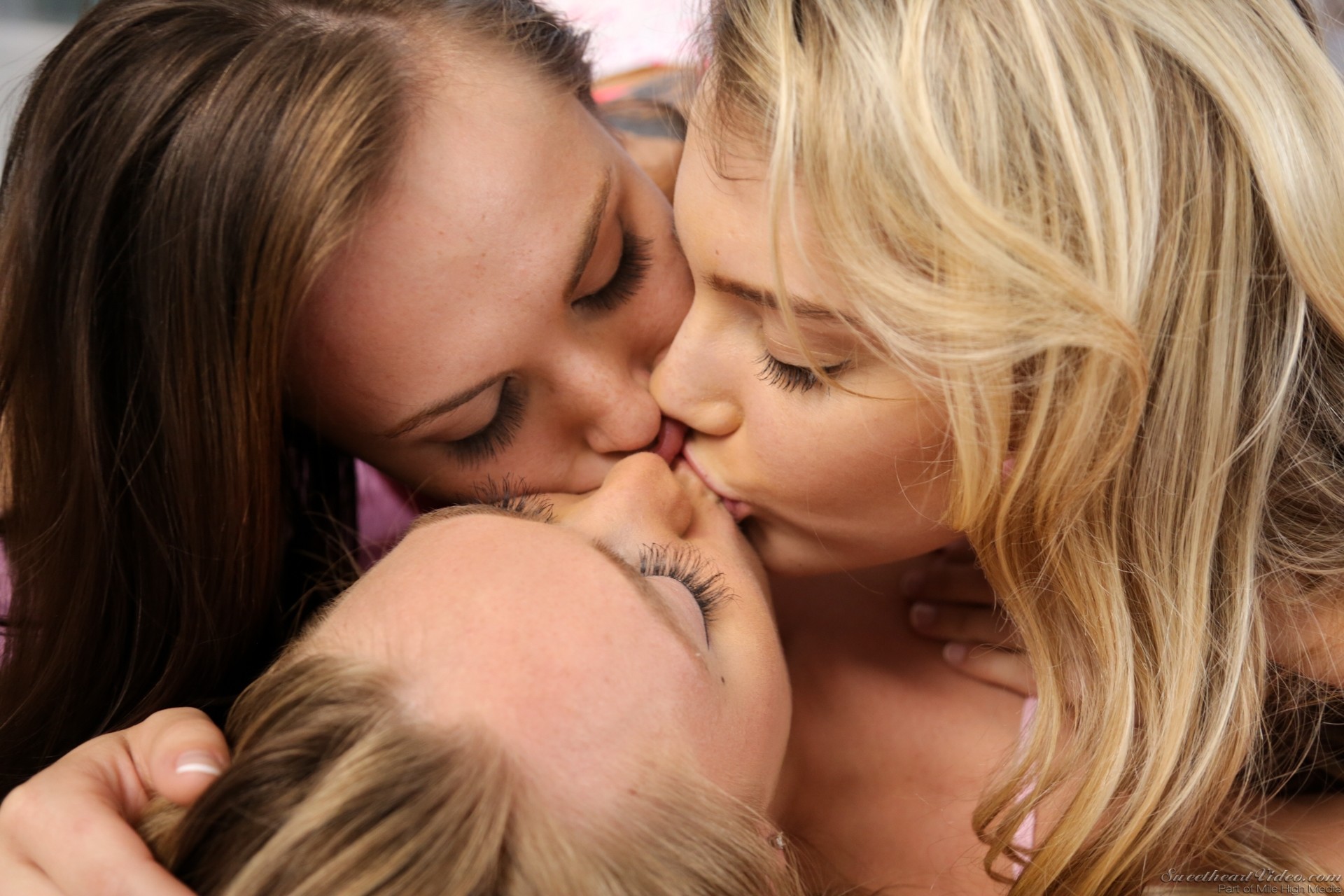 Guess what? No, but I can take your picture, silly! This is one of the first photos taken with my new Canon D camera, standard lens. Now my dream has come true. You are real, but you wear a mask. The Kiss by Sergio Goncalves.
Random Girls Kissing
Anticipation by Brian O'Mahony.
My girls are wearing things made by my amazing flickr friends! Per request a tight skirt, but it doesnt look real tight, cause it's so slinky and stretchy. They set up their own photographers, ask for kids in the audience and then sell those pics at the booth!